Facebook agrees to suspend facial recognition in Europe

Saturday, 22 September 2012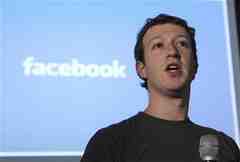 by Mike Anderson



Facebook, under pressure from Irish data protection regulators, has agreed to delete all facial recognition data of European users

DUBLIN, Ireland -- Facebook, the world's most popular social networking site, has bowed to pressure from Irish regulators to suspend its facial recognition tool that suggests user tags on photos uploaded by its European users.

The U.S. corporation also said it would delete all data collected by its facial recognition tool in European member countries.

The social networking giant's European operations are headquartered in Ireland and must therefore abide by Irish law.

With its decision to remove the facial recognition tool from its European service, Facebook has also removed the immediate threat of legal challenges in the region.

In Germany, the Commissioner for Data Protection in Hamburg issued an "administrative order" that Facebook could only generate and store biometric profiles with prior user consent - meaning that it could only use the facial recognition tool for users who explicitly permitted it - or face a legal threat.

Richard Allan, Facebook's director of policy for Europe, the Middle East and Africa, commented on the legal threat from Germany: "Clearly the announcement today means we think there are no grounds for them to proceed with that."

He added that the facial recognition has never been part of Facebook's commercial strategy and its removal would therefore not have any impact on advertising revenues for the company.
You Might Like
Other recent news in Internet
Twitter
Comments
comments powered by
•More original news reports from newsR