Record arctic ice melt makes half of the polar sea ice disappear

Saturday, 8 September 2012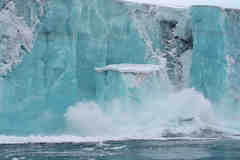 by Alice Monroe



Scientists have warned that this year's record-breaking arctic ice melt is part of an accelerating warming trend

Norwegian research have warned that this summer's record thaw of sea ice in the Arctic is part of a worrying trend. Last month saw the annual summer thaw bring the Northern hemisphere's ice sheet to its lowest level in 30 years, when satellite monitoring began.

Dr Holmen from the Norwegian Polar Institute told the BBC: "It is a greater change than we could even imagine 20 years ago, even 10 years ago,"

"And it has taken us by surprise and we must adjust our understanding of the system and we must adjust our science and we must adjust our feelings for the nature around us," Holmen said.

Scientist now believe the record arctic melt is likely to have a long-term effect on Europe's climate as more and more sunlight is no longer reflected by the white polar ice cap, but increasing amounts of the sun's energy absorbed by the open water.

Professor Waldhams, a Cambridge University expert, estimates the effect of the record ice melt to add some 20 years of additional CO2 emissions to the global warming trend.

"The extra radiation that's absorbed is, from our calculations, the equivalent of about 20 years of additional CO2 being added by man," Prof Wadhams told BBC Newsnight.

He predicts that Arctic summer ice cover will be entirely gone as soon as 2015.
Source: E Buzz - on September 5, 2012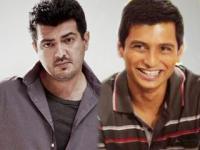 The first trailer of the film Neethane En Ponvasantham itself it had stolen the hearts of the audience. Within two days of its release, the trailer of Neethane En Ponvasantham has crossed half million hits on You Tube and breaking the record previously held by Ajith s Billa 2.
You Might Like
Other recent news in Science
Twitter
Comments
comments powered by
•More original news reports from newsR