Worldcrunch.com / SUDDEUTSCHE ZEITUNG The palace has fallen. The fighters of the Houthi militia have occupied the presidential seat in Sana'a. This is the last symbolic act of a virtually creeping..
Worldcrunch 10 hours ago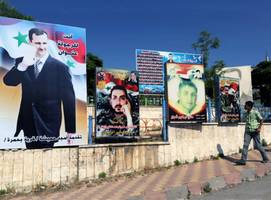 Worldcrunch.com / SYRIA DEEPLY *LATAKIA* — "I hope to God we'll go back to Aleppo," 13-year-old Muhammad writes whenever he has a chance to express his longing for his hometown. "I didn't imagine..
Worldcrunch 23 hours ago

Worldcrunch.com / LE NOUVEL OBSERVATEUR *SANLIURFA* — Khaled survived hell. Only he doesn't seem to realize it. When asked if he has nightmares at night, the teenage boy laughs with a smile,..
Worldcrunch 2 days ago
Search this site and the web: