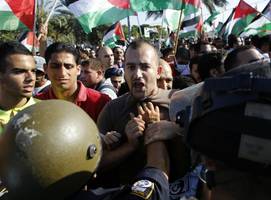 Worldcrunch.com / CALCALIST -OpEd- *TEL AVIV *— During the last Feast Of the Sacrifice, I decided to fulfill the commandment and make a pilgrimage to Mecca. During the religious holiday, no..
Worldcrunch 10 hours ago

JERUSALEM : Israeli Prime Minister Benjamin Netanyahu said Sunday that security forces have been increased significantly in East Jerusalem to prevent further violence by Palestinian youths. He told the..
IndiaVision 5 days ago
Search this site and the web: